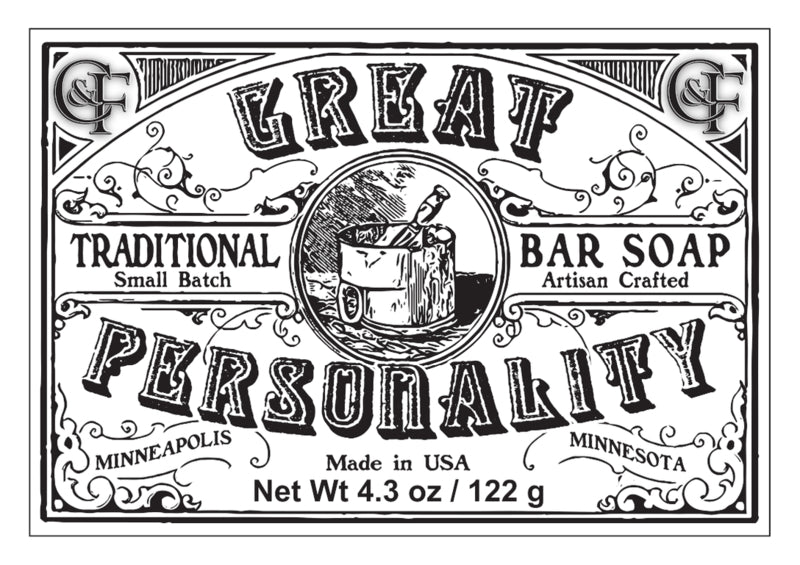 Great Personality Bar Soap
The best way to prevent the spread of illness is frequent handwashing with soap.
One of the perks of making soap is "free" soap for our personal use, gifts to friends, etc. Usually, these consist of cutoffs, misshapen bars, or some other defect that makes them less desirable as sellable products. They are still perfectly usable, just not "pretty". In short, they are a QA fail.
Having said all that, there is a limit to how much less than perfect soap we can use.
We present for your consideration, our Great Personality bar soap. Each bar is at least 4.3 ounces, but may not be a rectangular shape or has some other defect, including a weak fragrance.
The bars are boxed up randomly with no indication of what fragrance is inside.
Sold as a BOGO: You will receive two bars of Great Personality at the $7.99 price.
Cold Process soap made by hand with traditional ingredients. Our soap is made with natural, skin-loving ingredients, carefully selected for optimum results. Our soap cures for a minimum of 30 days. This ensures a firmer, longer-lasting bar of soap with gentle cleansing properties.  
Net weight 4.3 ounces each.
For external use only. Discontinue use if irritation occurs.

Made With
Distilled Water, Adeps Suillus (Tallow), Cocos Nucifera (Coconut) Oil, Brassica Campestris (Canola) Seed Oil, Olea Europaea (Olive) Fruit Oil, Sodium Hydroxide, Fragrance, Helianthus Annuus (Sunflower) Seed Oil, Ricinus Communis (Castor) Seed Oil, Sodium Lactate

---