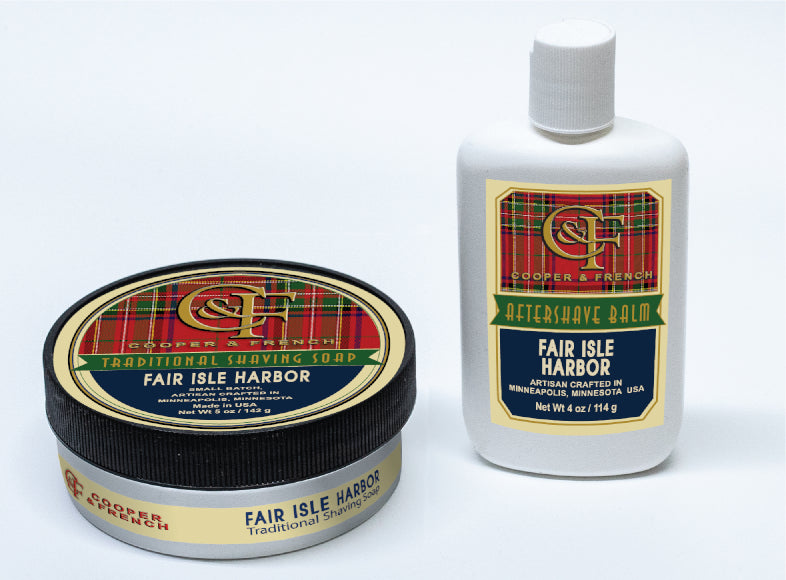 Fair Isle Harbor Bundle
You don't need a discount code to take advantage of this great price on a shaving soap and aftershave balm bundle! 
Included in this bundle: A 4 Ounce Fair Isle Harbor Shaving Soap & scent matching 4 Ounce Aftershave Balm, a $32.98 value when purchased separately. 

Known for its cool summers and mild winters Fair Isle is an isolated island that captures the imagination of all who seek its charm. We captured the essence of Fair Isle with this blend of rich, warming tobacco blossom wrapped with caramel, topped with notes of mandarin orange, honey, and rose in a delightful, inviting aroma.
---